WPFW Health Initiative 9/16 to 9/20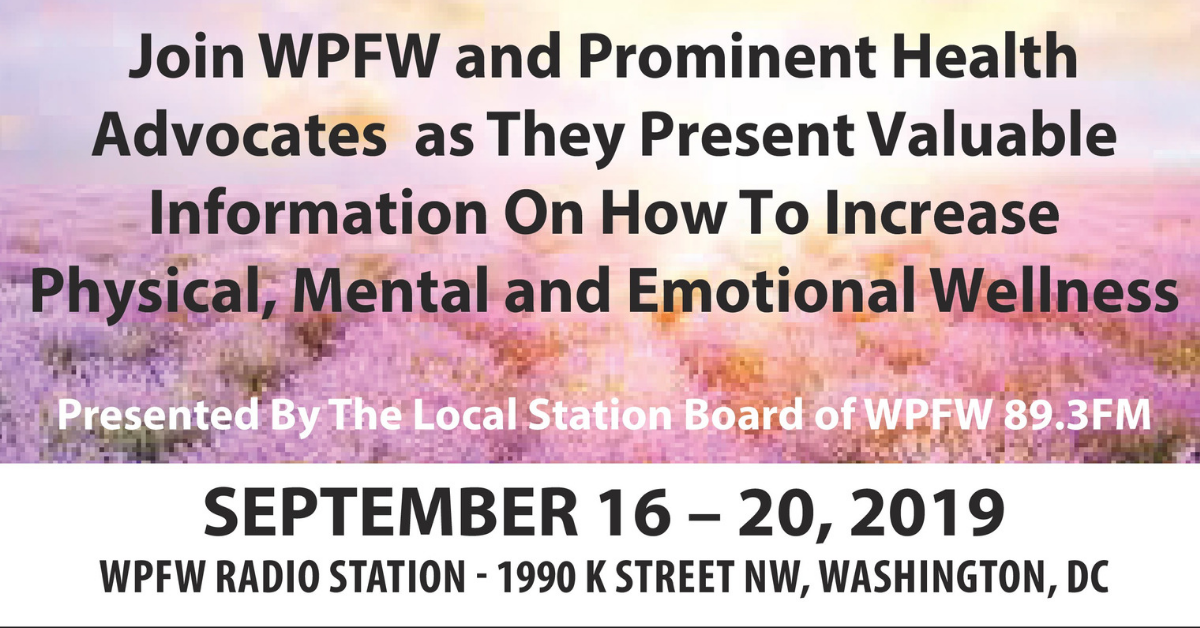 Join WPFW and prominent health advocates as they present valuable information on how to improve physical, mental & emotional well-being.
Location: WPFW - 1990 K Street NW; Suite 14R, Washington, DC

Cost/Donation: $10/Class or $45 All Classes
Schedule:
Monday, Sept 16
6:45am-8:00am Yoga/Meditation -Christina Waggaman
6:45pm-8:00pm Detoxification & The Fall Equinox -Senbeb Wellness Center
Tuesday, Sept 17
6:45pm-8:00pm QIGong - (balancing mind, body & spirit) -Senbeb Wellness Center

Thursday, Sept 19
6:45pm-8:00pm Native American Concept of Healing -Jay Winter Nightwolf

Friday, Sept 20
6:45pm-8:00pm Herbal Preparation for The Fall Equinox -Yuma Bellomee (Dr. Yew)
CLICK HERE TO REGISTER FOR CLASSES
You can also call 202.588.0999 ext. 0 or 202.313-8492 for more information.
WPFW's contribution to the wellness of our listeners!