WPFW: 43 Years of Cultural and Political Illumination and Liberation - 10/11 to 10/31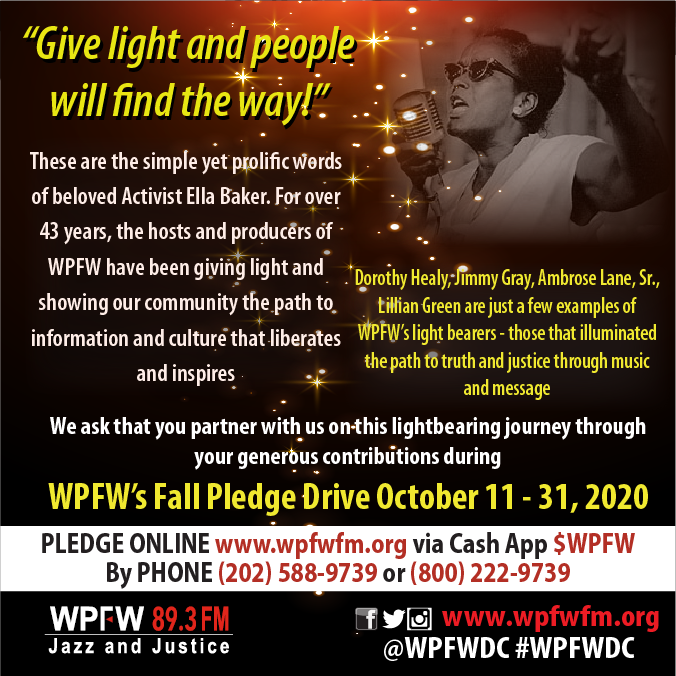 "Give light and people will find the way!" - the simple yet prolific words of beloved Activist Ella Baker. For over 43 years, WPFW has been giving light and showing our community the path to information and culture that liberates and inspires.
Dorothy Healy, Jimmy Gray, Ambrose Lane, Sr., Lillian Green - these are just a few examples of WPFW's lightbearers - those that illuminated the path to truth and justice through music and message.
We ask that you partner with us on this lightbearing journey through your generous contributions during WPFW's Fall Pledge Drive, October 11th through the 31st.
WPFW: 43 Years of Cultural and Political Illumination and Liberation