Liberated Mind: A Lovesong for Angela Davis - 4/23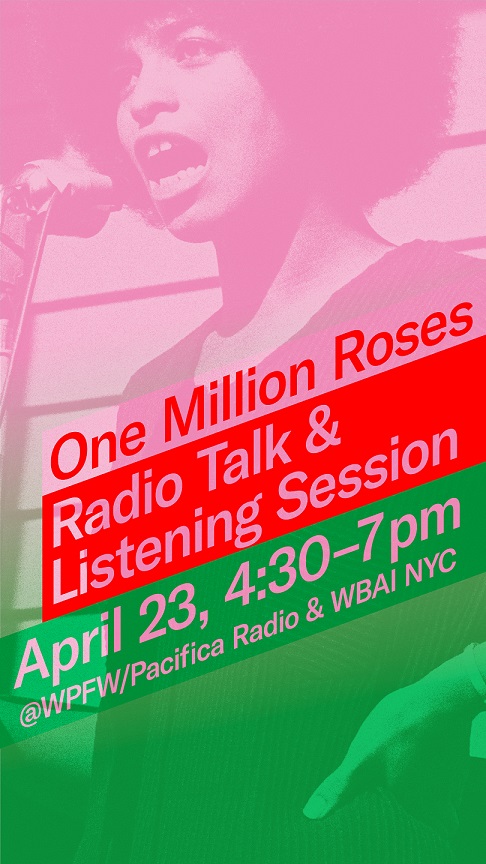 In the spirit of giving flowers while one can smell them, WPFW presents Liberated Mind: A Lovesong for Angela Davis on Friday, April 23, 9am until 7pm.
This sonic celebration will include music, poetry, and Angela Davis, in her own words. We conclude the day with a discussion about the SKD Dresden exhibition 1 Million Roses for Angela Davis, curated by Kathleen Reinhardt, and a listening session with Mikrokosmos, the musical collaboration of artist Steffani Jemison and composer Justin Hicks, whose work was included in the exhibition, co-presented with Goethe Institute DC and New York.
Don't miss this opportunity to celebrate our shero, Angela Davis, on WPFW, building a better world one broadcast at a time!