African American Historical News Journal - Own A Part of History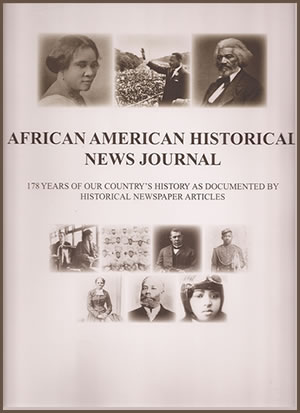 African American Historical News Journal - Own A Part of History


Inventors, Politicians, Statesmen, Educators;
Those are the people whose stories are told in 'The African-American historical news journal's pages.

The actual articles; taken from newspapers during the time period 1778-1956. This collection of articles is one of the most compelling reads available today regarding the contributions African-Americans made to the founding of our country.

As part of our 'Thank You to Our Listeners' Campaign, we are offering you an opportunity to receive this fabulous book for only a $25.00 pledge. Normally you would have to pledge at the $125.00 level to get this book. Our goal is to get a copy of this magnificent piece of history into as many of our listeners' hands as possible. In addition, the publisher is going to donate to the station $10.00 for each listener who takes part in our campaign.

To get your copy today click here or call our thank you' hotline at: 800-284-1315.

If we are as successful as we hope to be; we will be able to eliminate an entire week of an upcoming fundraising drive. That means; no interruptions for a solid week.

We need 10,000 of you to participate. If we do, we will raise $100,000 for the station.