Sun Ra Tribute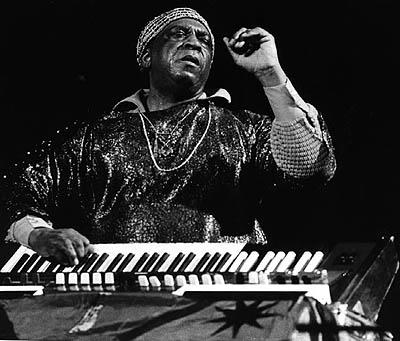 The WPFW invites you to join us for our end of drive party, and the grand finale of the Along Came Ra Festival this Sunday, November 2, at Liv Nightclub, hovering above the legendary Bohemian Caverns, with a benefit performance featuring Greg Tate's Burnt Sugar Arkestra, Trio OOO, and the Ra poets.

Tickets are $18 in advance, $23 at the door, with children 12 and younger free of charge. Delicious food and drink will be available for purchase, and many of your favorite WPFW personalities will be in the house to celebrate the 100th Anniversary of the birth of Sun Ra.


Space will indeed be the Place, this Sunday, 6PM, at Liv Nightclub. For tickets and information, visit

GET TICKETS!!!

89.3FM, WPFW, your station for Jazz and Justice, and all things Sun Ra!!
Hope to see All of you Sunday!!!