Rosslyn Jazz Festival 2014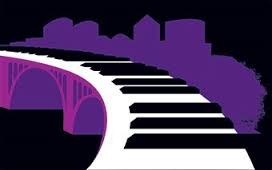 89.3FM is The Proud Host of the
24th Annual Rosslyn Jazz Festival.
The Rosslyn Jazz Fest will be held 1:00 p.m. to 7: 00 p.m. on Saturday, September 6th in Gateway Park. The festival is free and open to the public. Come and enjoy some great live performances.
This year's fabulous line up:
(1:00 pm) The Corey Wallace DUBtet: A five-piece band led by Baltimore trombonist Corey Wallace, who's been called one of the area's "best and most consistently exploratory" musicians by The Washington Post.
(2:15 pm) Ghost Train Orchestra: Founded by composer/arranger Brian Carpenter, a critically-acclaimed ensemble whose bold, energetic performances reimagine jazz from the 20s and 30s.
(3:45 pm) Red Baraat: Eight-piece pioneering band from Brooklyn that merges North Indian bhangra rhythms with elements of jazz, go-go, brass funk and hip-hop.
(5:30 pm) Rebirth Brass Band: New Orleans Grammy-winners who uphold the tradition of brass bands while bringing in funk and hip-hop rhythm.