Jazz On Fire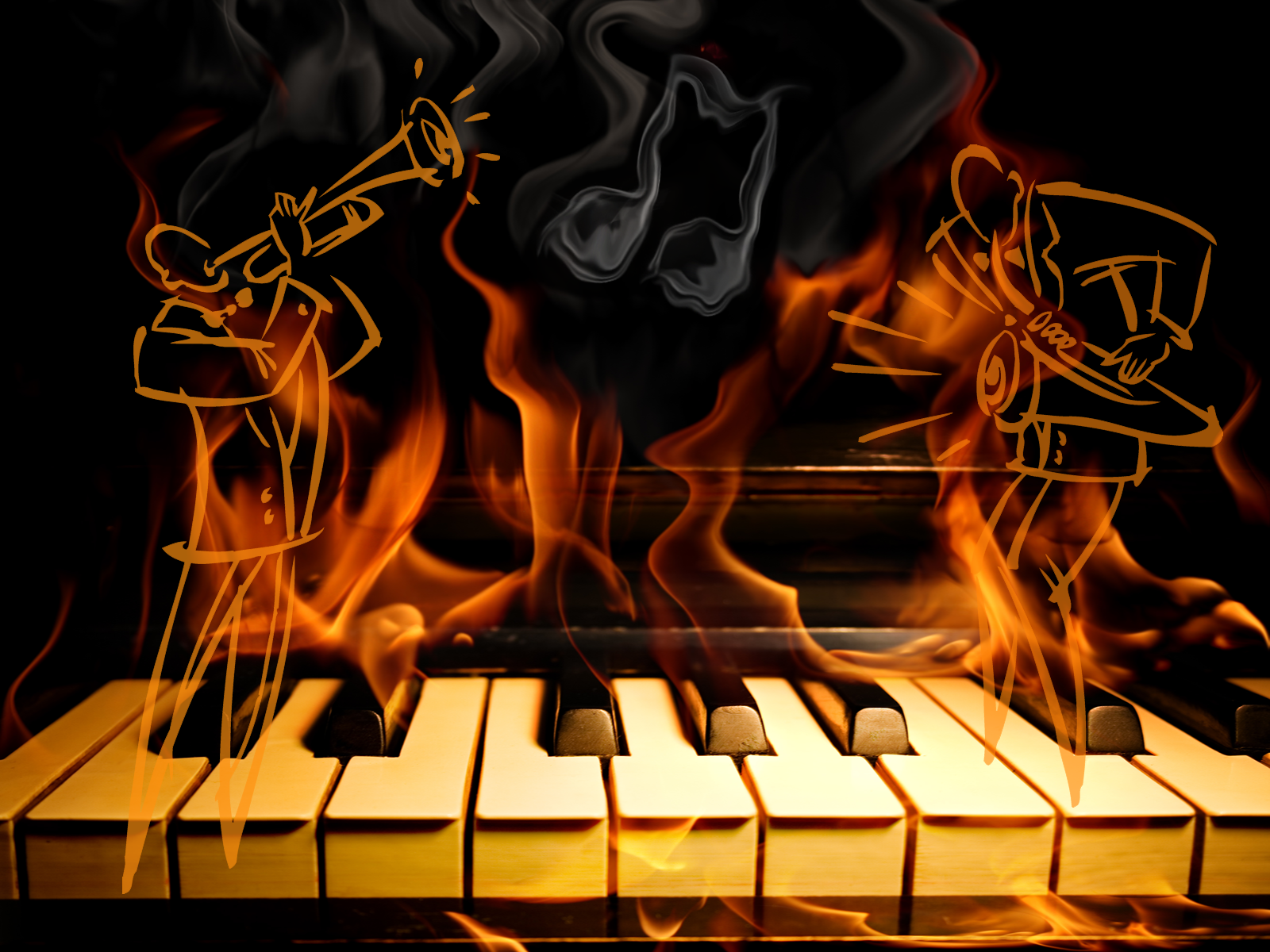 WPFW will celebrate Jazz's past and its vibrant present with a 24-hour special: Fire Music: The Revolutionary Act of Jazz. We invite you to listen to 89.3FM for a full day of exclusive programming celebrating this revolutionary music known as jazz, with specials by Jared Ball, Bobby Hill, Candy Shannon, Willard Jenkins, Amy Goodman, J Winter Nightwolf, and others. At 8:30 PM, the program concludes with a three-hour live simulcast with WWOZ from the Apollo Theatre's concert A Great Night in Harlem, featuring Quincy Jones, Clark Terry, Questlove, Angelique Kidjo, Herbie Hancock and others, in tribute to Herbie Hancock.
The lineup is following and attached:
12-2am THOMAS STANLEY
The Fire This Time
2-5am KATEA STITT
The Women of UGMAA and the 2 Aminas
5-8am CANDY SHANNON
Fire Music: Life Inspires Jazz!
8-9:30am AMY GOODMAN
Democracy Now!
9:30-11am JARED BALL/I Mix What I Like
The Revolution in Music
11am-12pm J. WINTER NIGHTWOLF/The Nightwolf Show
First Nation Jazz
12-3pm BOBBY HILL/LUKE STEWART
The October Revolution
4pm-8pm WILLARD JENKINS/GIOVANNI RUSSONELLO
South Africa (apartheid/post-apartheid era)
8-10pm ROBYN HOLDEN/CAROL TYSON/ROBYN'S PLACE
A Great Night in Harlem - live simulcast with WWOZ of this concert in tribute to Herbie Hancock
10pm-12am MILES WILLIS
A Great Night in Harlem – live simulcast with WWOZ of this concert in tribute to Herbie Hancock and
A Just Peace- Jazz for Justice and Peace