WPFW 5K WALK/RUN - 9/23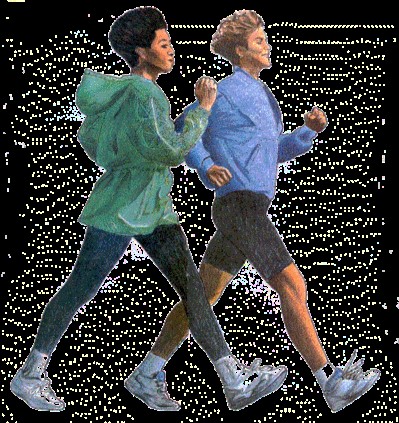 Okay everyone….get out those walking shoes! It's time for our WPFW "Walk Till Your Feet Get Dusty 5K Walk/Run." This year's theme, "Walking For Total Wellness," promotes the importance of working for wellness of mind, body and spirit.
This event is a fundraiser for WPFW. All proceeds will assist in financing our Jazz & Justice radio station. "Walking For Total Wellness" will be held on Saturday, September 23rd 2017 at Wheaton Regional Park located at 2000 Shorefield Road in Silver Spring, Md., a 5 minute ride from the Wheaton Metro Station. Time of the event is 8am to 11am.
The 5K Run/Walk will take place rain or shine! Nutritious snacks and water will be provided for all runners and walkers. Awards will also be presented.
So folks, whether you're a serious runner or a casual walker, relieve the stress of society's ailments and join us for a healthy day of music, fun and exercise.
There are two ways to register: online or by check. Make checks payable to WPFW FM. You may mail or bring your check to WPFW at 1990 K St. NW, Suite 14R; Washington, D.C. 20006.
Participant Registration: The cost to register as a participant is $35.00. Water and snacks will also be provided. There is no charge for children under 12.
Sponsor Registration: To sponsor WPFW programmers, staff, board members or volunteers, decide how much you will pledge for each mile they walk and place that amount under "Amount Pledged." You may honor your pledge by completing the information under the Sponsor Registration form. You do not have to be present at the run/walk to sponsor a person.
If you have any questions you can contact WPFW at This email address is being protected from spambots. You need JavaScript enabled to view it. or call the station at 202 588-0999.